Sulforma has a private training partnership with Travelport Portugal for more than 10 years, with the purpose of providing training to Travel Agents, Tourism Schools, Universities, and Individuals, in all courses related to Travelport+ (Galileo).

The training that has been provided, allowed the agents involved to develop/improve their Know How and Skills, improving the quality of services provided to their customers and thus present a service of Excellence. This differentiating factor has allowed Portugal to maintain and grow its market share with new travel agencies.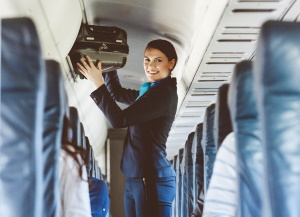 Portugal has the biggest market share in Europe, with around 75% of Agencies using Travelport+ (Galileo).
What do we offer you?
The same way Sulforma has been doing it very successfully in Portugal over more than a decade, we will provide you with a proper paid online training in English and initially focusing on the new Travelport+ (Galileo) Agents/Users, allowing you to use the GDS quickly and to take the best of it, to your Customers and your Business.
Price: 350€ | 310£
Content of the Initial Travelport+ (Galileo) training
Objectives
Exclusive course for Travelport Certification aimed at providing trainees with the basic knowledge needed to prepare flight bookings and calculate their price. By the end of this training participants will be able to:
Consult flight availabilities
Create booking files, including special services and other optional elements
Make changes to booking files
Consult fare rules - changes and cancellations
Calculate a booked itinerary price using different types of fares
Make trip quotes
Issue e-tickets
Programme content
Introduction:
Sign On, Pseudo City Code, GTID
Familiarisation with the system: Smartpoint
Encode and decode
Scrolling
Booking file creation:
Timetable inquiry: frequency of flights and flight availability
Booking file mandatory fields
Optional fields
APIS
Special services and seat assignment
Booking file changes/cancellations
Status Codes update
Viewtrip
Queues – brief approach
Fares:
Fare rules consultation - changes and cancellations restrictions
Fare Quote - different fare quote commands
Branded Fares
Types of passengers (adult, child, infant)
Fare Shopping
Trip Quote
Ticket issuance:
Mandatory modifiers
Optional modifiers
Tins report
Assisted Ticketing
Others:
Means of consultation: MyTravelport, Help
How can you book it?
We will have weekly starting training according with the calendar.
You can book your training by sending an email to This email address is being protected from spambots. You need JavaScript enabled to view it. , or by phone 00351967261937
Now, no more excuses for not being a Travelport+ (Galileo) expert user and to get your bookings flying.
Let's do it!